Published by Justin Lopez - VP of Operations at Kirin Global Supplies on May 18th 2023
Are you ready to transform your printing and graphic shop and attract a whole new clientele? Look no further! We have two innovative products that will take your vehicle wrap projects to the next level and set your business apart from the competition. Introducing the ORAJET® 3971GRA+ ProSlide Premium Digital Printing Cast PU and the ORAGUARD® 279 Cast Polyurethane Non-PVC Overlaminate. Read on to discover how these cutting-edge solutions can revolutionize your shop, ensuring impeccable results, exceptional durability, and customer satisfaction.
Section 1:
ORAJET® 3971GRA+ ProSlide Premium Digital Printing Cast PU The ORAJET® 3971GRA+ ProSlide is a game-changer in the world of vehicle wrapping. This PVC-free alternative offers remarkable advantages that will streamline your wrapping process and ensure superior results. With its unique ProSlide technology, full vehicle wrapping has never been easier. The outstanding repositioning features allow you to stretch the material further than traditional films without detaching, providing a flawless and professional finish. Even on curved surfaces, this polyurethane film adheres smoothly, making application hassle-free. The ORAJET® 3971GRA+ ProSlide also incorporates the RapidAir® technology, ensuring a bubble-free application and allowing you to smooth out any entrapped air with ease. Experience the premium quality and versatility of this glossy digital cast film, perfect for long-term outdoor applications like full wraps onto vehicles. Its compatibility with solvent-based, UV, and latex inks makes it a reliable choice for your printing needs.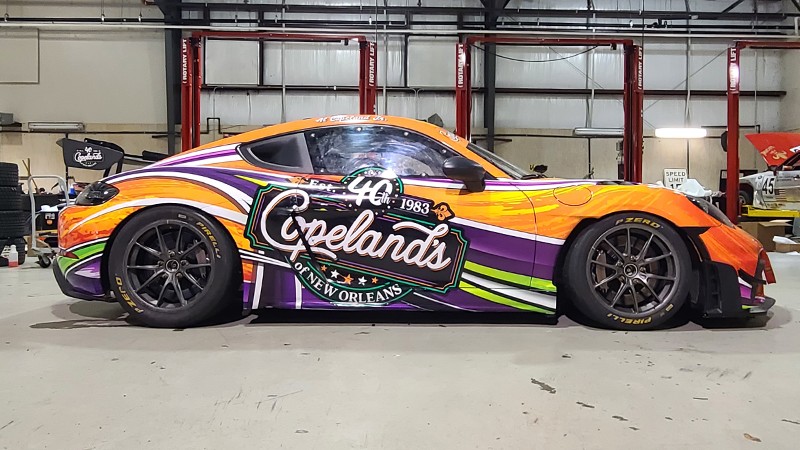 Section 2:
ORAGUARD® 279 Cast Polyurethane Non-PVC Overlaminate To protect your digitally printed vehicle wraps and maximize their lifespan, the ORAGUARD® 279 overlaminate is an essential companion. This industry-leading non-PVC overlaminate is designed specifically to provide unmatched protection for large-format images in both indoor and outdoor graphic applications. Its cast polyurethane composition offers superior durability, making it ideal for the demanding conditions faced by vehicles. The ORAGUARD® 279 is highly resistant to abrasion, ensuring that your wraps maintain their vibrant colors and pristine appearance even in high-wear environments. With its self-healing properties, minor scratches are effortlessly repaired, preserving the integrity of your graphics. This overlaminate also conforms flawlessly to complex curves and recesses, allowing you to achieve a seamless and professional finish. Whether your wraps are exposed to tropical, arid, extreme cold, or industrial environments, the ORAGUARD® 279 excels in all conditions. Trust this exceptional overlaminate to deliver the best horizontal protection performance in the industry.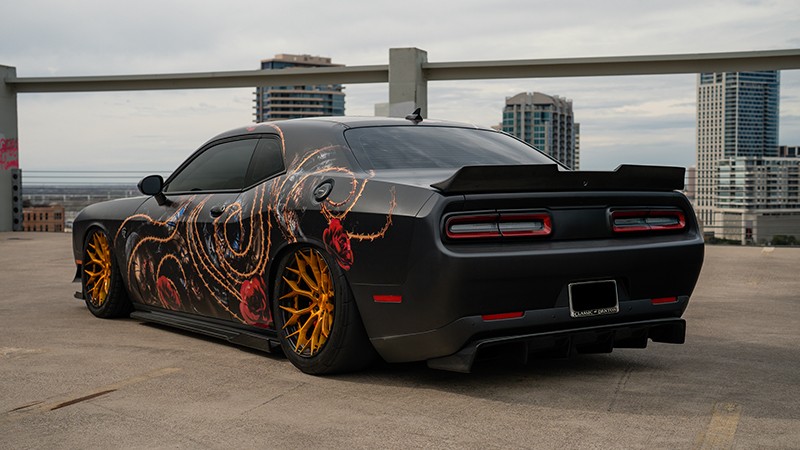 Conclusion:
Take your printing and graphic shop to the next level by incorporating the ORAJET® 3971GRA+ ProSlide Premium Digital Printing Cast PU and the ORAGUARD® 279 Cast Polyurethane Non-PVC Overlaminate into your vehicle wrap projects. These innovative solutions provide outstanding durability, easy application, and superior protection for your wraps. Impress your clients with flawless results that withstand the test of time. Don't miss out on the opportunity to elevate your business and attract new customers. Order these game-changing products today from Kirin Global Supplies and unlock your shop's full potential.